Hello, and welcome to the CollegePlus Forums info site!
The CollegePlus Forums are a part of CollegePlus Student Life that provide a place for students to form friendships while supporting and encouraging one another in their academic studies and spiritual growth throughout their CollegePlus journey.

Have you ever noticed that seems like everybody has an incredible community? Has it ever struck you that everyone, whether a company, a fitness club, or even a church, has a culture that is close-knit, energized, and exceptional -- in a word, "awesome"? It seems like there's a lot of communities out there that are extraordinarily amazing, doesn't it?
So why, then, should you join the CollegePlus Forums?
​
Because we are not awesome.
We are hardworking students who sometimes fall short. Like you.
We sometimes fake it so people will think we're cool. Like you.
We have hard days where we just want to curl up in a ball. Like you.
​
The CollegePlus Forums are a place where you can form friendships with other students like yourself. There's a lot of information there to help you with your studies, and the people will support and encourage you to grow spiritually and to aim high throughout your CollegePlus journey and beyond. And it all happens in the ordinary conversations and things of life that take place on the forums.
If you would like to check out the forums, you should have received your username and password in an email from CollegePlus Student Services. If you can't find it or the username or password doesn't work, email forums@lumerit.com, and the lead moderator will help you out.

Powered by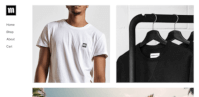 Create your own unique website with customizable templates.